Since 2009, the team at WHINS has made a deep commitment to both our clients and our local community. Without you and without the community we serve, WHINS wouldn't be what it is and we wouldn't get the chance to meet great people like you.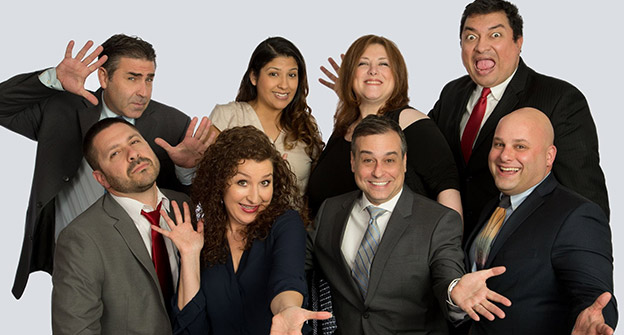 We also don't care much for the term "business as usual." While we do offer great products and some of the best service in the business, we choose to turn the insurance paradigm upside-down. That is, we believe in people first and business thereafter.
Not business as usual! At WHINS, our clients are not numbers to us, not some "account," and we are not just a dark and faceless place hiding behind an 800 phone number. It is our genuine belief that our clients are our partners and our business is successful because of those partnerships; we truly enjoy working together with you.
Our clients are our partners
Because we are locally based, it is critical to our mission to provide the kind of quality service and delivery that will keep our clients happy and well-protected, and that personal approach is consistent across the entire spectrum of insurance lines we offer.
We provide our products to you with the individual attention you expect and the respect you deserve when you pick up the phone, visit our website here, (or come into the office). It is our pleasure to serve you.
We look forward to getting to know you and growing with you through the years. We at WHINS expect this to be the beginning of a long and fruitful relationship.
We can create a Win-WHIN (wink) situation!
Community


Involvement
We give back.
At WHINS our goal has always been and will always be to serve our community from the ground up, and with that comes building worthwhile partnerships with community members.



To that end, we believe wholeheartedly in supporting local charities. We also feel that giving back and donating our time and treasure is a good way of demonstrating our appreciation for the support of our community has shown us since we opened our doors back in 2009. We take pride in being there when our clients need us.
Since this company started, WHINS has made it a point to pay it forward and to be there for the community. It is the cycle that creates a gracious and unselfish world, where good business and good intentions came together for the good of us all!
Get


Started

If you'd like to get started with a complimentary quote and/or policy review, we'd be happy to help you any way we can. Simply complete the fields below to get started online in a matter of seconds.

We appreciate the opportunity to help you, and look forward to servicing your insurance needs! Feel free to call us directly if you have more detailed questions.